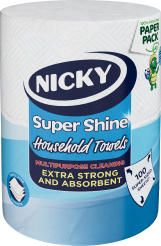 Maxi size, strength, and durability
A product that prioritizes effectiveness and quick application. Nicky Super Shine impresses with the size of its sheets and unparalleled strength.
Perfect for flawlessly cleaning the shiniest surfaces in the house, Nicky Super Shine ensures cleanliness and brilliance with every use.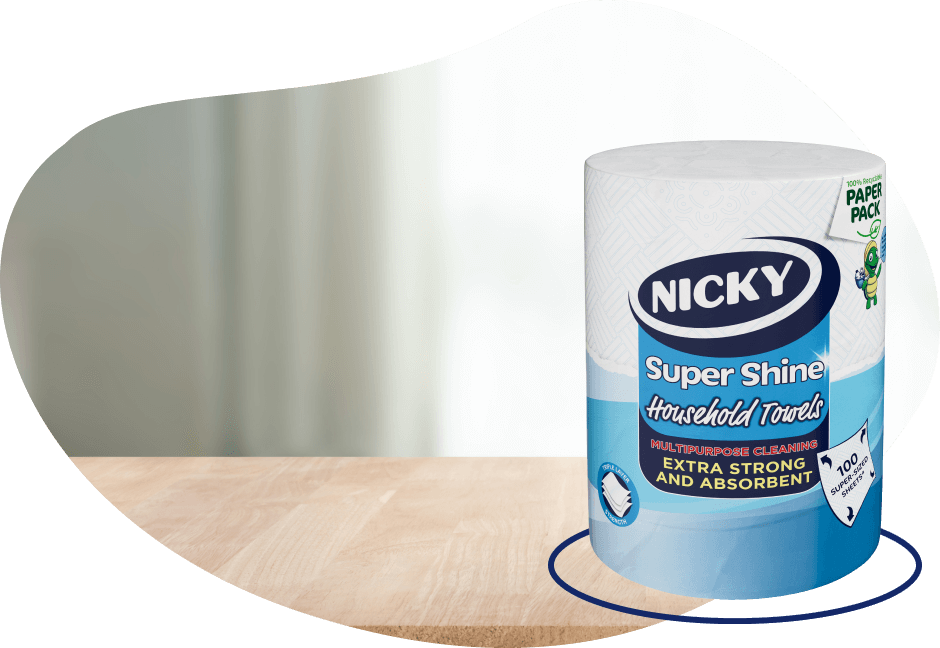 Nicky Super Shine is made with raw materials from responsibly managed forests.
An ideal ally for daily cleaning, thanks to its features, Nicky Super Shine makes cleaning large and small surfaces easy, guaranteeing excellent results with minimal effort.
Start your day with a delicious treat that combines the natural sweetness of ripe bananas…
In this recipe we'll explore the process of preparing a satisfying veggie pasta that focuses…
Fruit salad a simple and refreshing dish that brings together an assortment of fruits in…